Newsletters
no. 5: 31 Days of Spooktober
in which Sydney shares a month-long themed horror watchlist and Kati gives you something spooky to read at the beginning of October
A Horrific History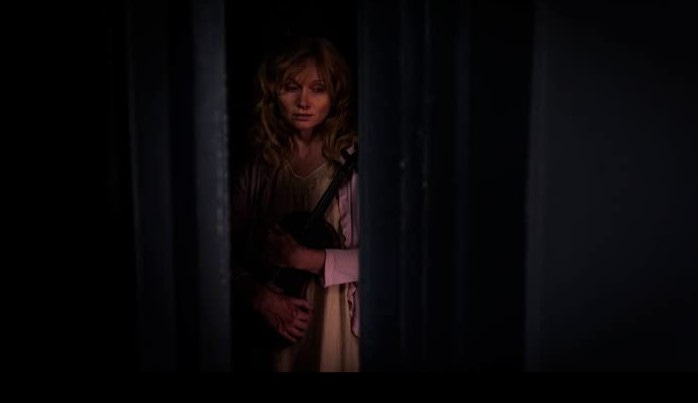 Only one more sleep until our month-long celebration of everything horror. October has always been my favorite month—my birthday is in October, but I also just love Halloween. I haven't, however, always been a horror film fan. Only a few years ago did I finally open the door to horror, finally letting go of the notion I had that all scary movies were "bad." Horror films aren't bad, though. In many ways, horror explores the human condition with more honesty than other genres.
I remember my first enjoyable horror movie experience. My friend, who loves film as much as I do, invited me over to watch The Babadook. I knew it was horror, but went into the film with an open mind because, apparently, The Babadook was supposed to be "good." It wasn't one of those blockbuster horror hits that I thought were so stupid at the time. The film was frightening, sure, but it also dug deep into its thematic content, asking audiences to consider how grief manifests in our lives and what it means to be a mother.
After that viewing, I greedily watched any horror movie I could access, from hits like A Quiet Place to indie flicks like It Follows. Each film led me further into the genre and soon it became my favorite. Now, I aim to constantly expand my horror horizons by exploring new genres.
---
31 Days of Spooktober
To celebrate the joy that is horror, Thursday Matinee is hosting 31 Days of Spooktober, a month-long watchlist built to guide you on your own journey with the horror genre. Whether you are new to horror films or have been a fan for a while, this list features something for everyone.
Each week's films are curated to a specific theme and will feature a book selection by Screen Break writer Kati Bowden, as well as an issue of Thursday Matinee tailored to that day's movie!
Also, stay tuned for some special bonus content this month, including tomorrow's October 1st surprise (hint: it's fanfiction).
Watch along with us as we seek out haunts everyday of the week this month. Share your horror journey using #TM31Days!
Taste of Italy
Kick off October with black-gloved killers and impossibly red blood. Spend the first days of the month enjoying some of my favorite giallo films. These Italian films thrive on murder and suspense and are perfect for anyone who wants something they can watch without fear of nightmares or fans of classic slashers.
October 1: All the Colors of the Dark (1976)
October 2: Tenebre (1982)
October 3: Bay of Blood (1971)
Read more about these picks in my list "Introduction to Giallo: The Italian Pulp Horror Genre" on Video Librarian.
Horror Classics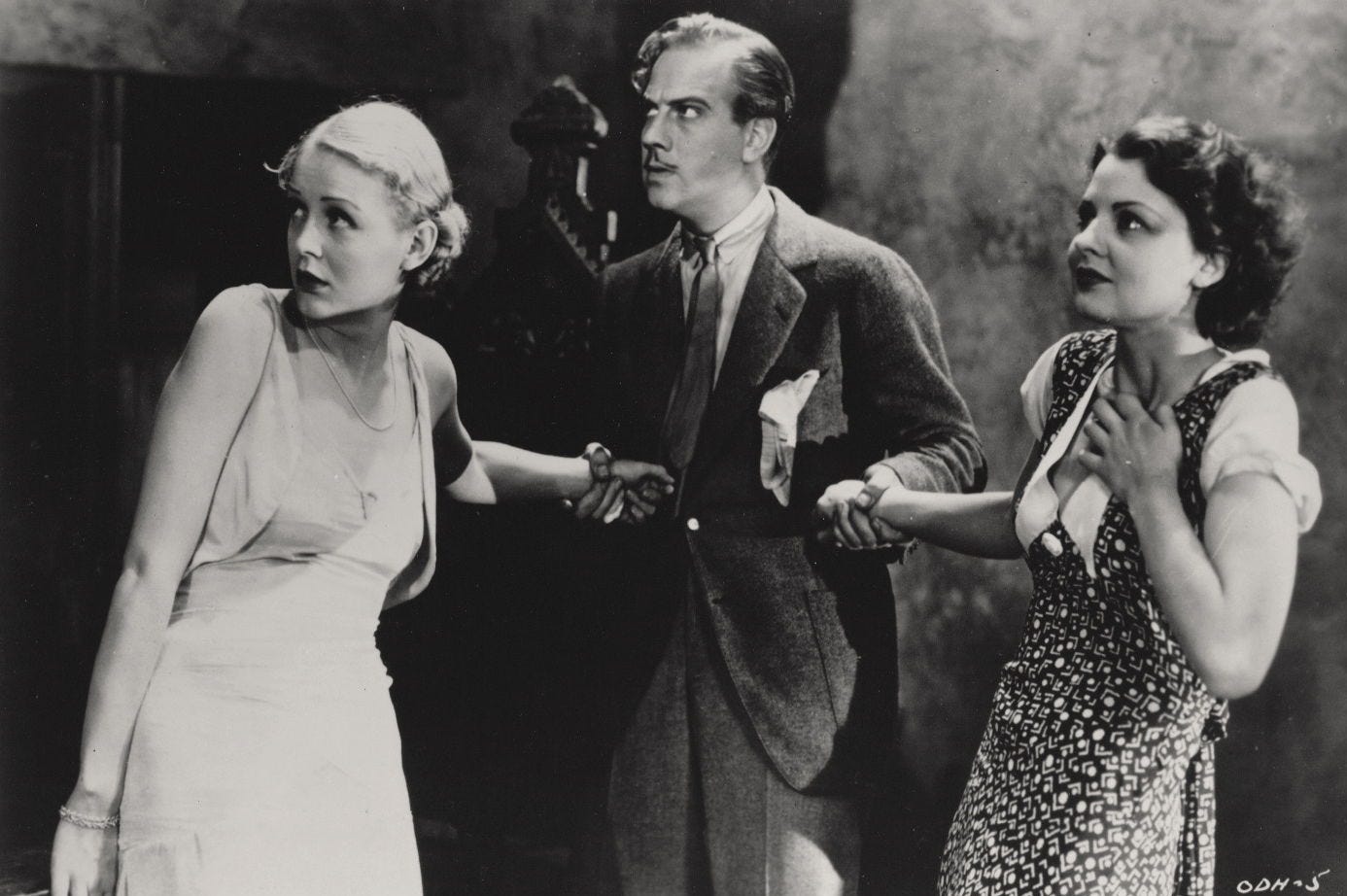 Time to get your horror education! These films are considered classics of the horror genre and many of them inspired many of the films we know and love today. A particular favorite of mine is Cat People, which may be the most tense film I have ever seen.
October 4: The Cabinet of Dr. Caligari (1920)
October 5: The Haunting (1963)
October 6: Nosferatu (1922)
October 7: The Old Dark House (1932)
October 8: Cat People (1942)
October 9: Invasion of the Body Snatchers (1956)
October 10: Psycho (1960)
Witches and Demons
The Halloween season would not be complete without witches or demons. While witchery has become a bit more mainstream in recent years, films about these powerful women and their demonic counterparts have been mainstays in the horror genre. This week, we're exploring how these entities intertwine on screen.
October 11: The VVitch (2015)
October 12: The Blackcoat's Daughter (2015)
October 13: The Craft (1996)
October 14: The Love Witch (2016)
October 15: Suspiria (2018)
October 16: The Exorcist (1973)
October 17: Rosemary's Baby (1968)
Cult Faves
Since starting my horror journey, some of my favorite films have been cult favorites—those movies you only watch in the late hours of the night wrapped in a blanket with some popcorn, nothing but the TV screen to give you light. Of course, the most infamous cult film of all time, Rocky Horror Picture Show, is the star of the week. Haven't seen it? Check out your local theater listings to see if you can find a showing!
October 18: The Lost Boys (1987)
October 19: Chopping Mall (1986)
October 20: Hello Mary Lou: Prom Night II (1987)
October 21: Rocky Horror Picture Show (1975)
October 22: House (1977)
October 23: Re-Animator (1985)
October 24: Heathers (1988)
Franchise Beginnings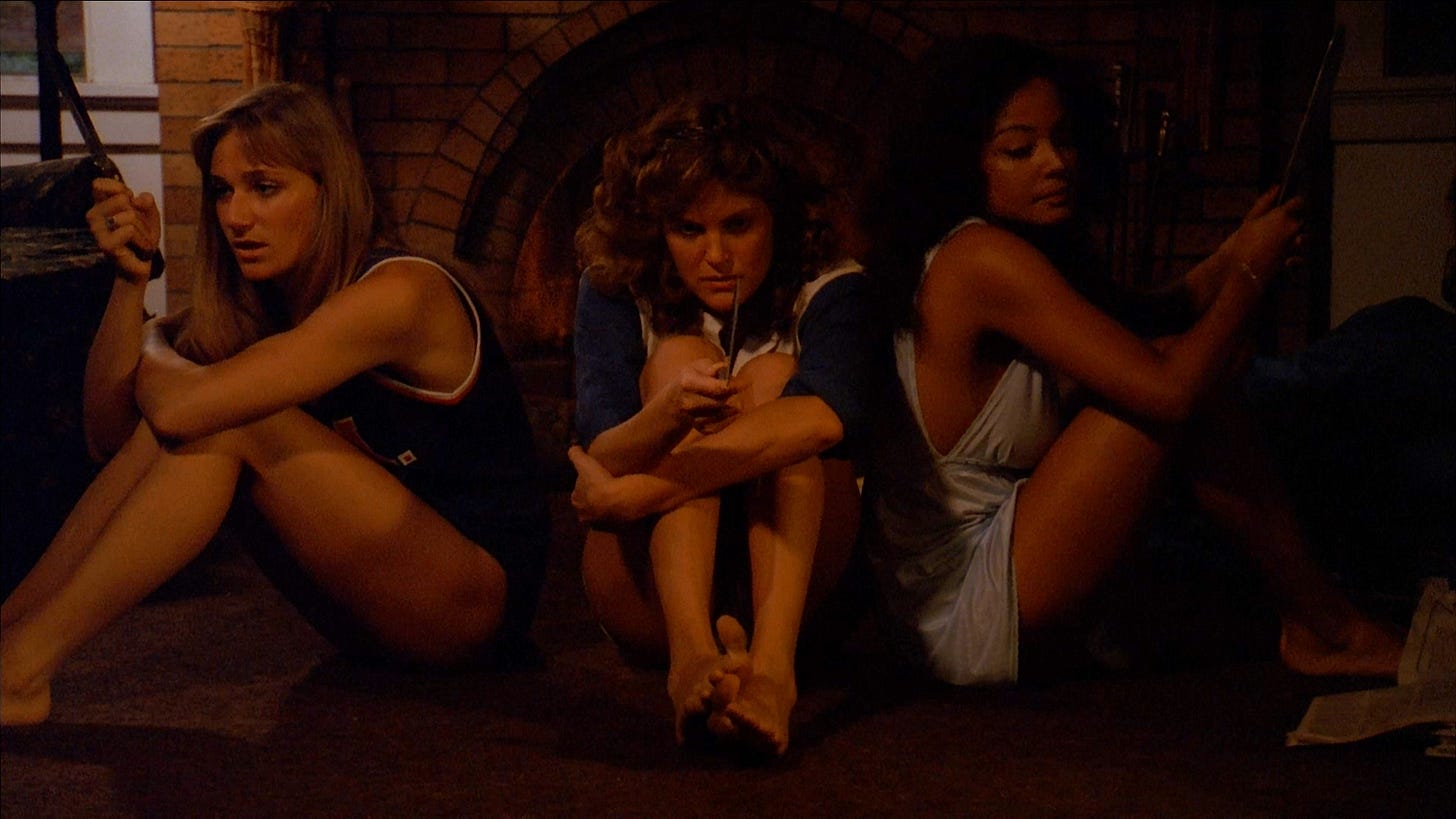 The horror genre has so many well-known (and well-loved) franchises. When I started watching horror films, I felt overwhelmed with where to start, so I took on some of the classics. Each day is the first movie of a franchise, perfect for giving you a taste of some very popular franchises in horror—which just so happen to be my favorites!
October 25: Friday the 13th (1980)
October 26: A Nightmare on Elm Street (1984)
October 27: Texas Chainsaw Massacre (1974)
October 28: The Slumber Party Massacre (1982)
October 29: Alien (1979)
October 30: Scream (1996)
October 31: Halloween (1978)
---
Screen Break
by Kati Bowden
Long Black Veil by Jennifer Finney Boylan
Hello, and welcome to the first book recommendation of Thursday Matinee's Spooktober Special! I know that this week's theme is Italian horror, but as I don't speak Italian, and I'm (unfortunately) unaware of any Mario-based suspense novels, I'm going off-topic with this first novel, and telling you all that you should read Long Black Veil by Jennifer Finney Boylan.
Told through multiple timeskips and several different points of view, Long Black Veil follows the members of a college friend group after they experience a unifying, life-changing tragedy that comes back to haunt them. In 1980, two newlyweds and their closest friends wander into an abandoned prison. By the end of the night, one of the friends disappears, and everyone else is altered forever. The group grows apart and scatters across the country. They try their best to never look back.
When a body is discovered in the prison decades after that fateful night, though, it seems that no one can escape the ghosts of their past. Everyone risks something if the truth comes out, none perhaps moreso than Judith Carrigan. Judith has put a lot of work into becoming the woman she is now since the night she wandered into that prison, and she knows that if she shares what she knows with the police, she could lose everything. But if she does come forward, she could save the life of a man she used to know, a man to whom she owes an enormous debt.
By the time I had finished reading Long Black Veil, I had experienced no less than two mid-life crises. Given the fact that I am not even twenty-five years old, this is impressive. Twists and turns and missteps and misfires make this a thrilling story that will leave you chilled to the bone by the time you're done with it.